Speakers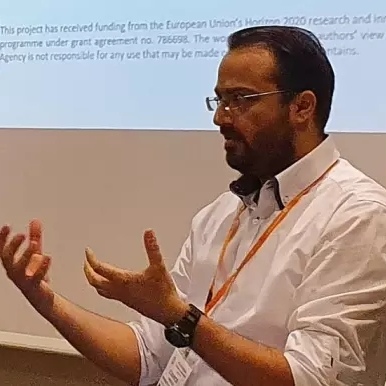 Stavros Shiaeles, Ph.D.
Reader, Faculty of Technology, University of Portsmouth
Dr Stavros Shiaeles is a Reader in Cyber Security at University of Portsmouth, UK, Visiting Prof. at University of Peloponnese, Greece and Bharath University, India. He worked as an expert in cyber-security and digital forensics in the UK and EU, serving companies and research councils. His research interests span in the broad area of Cyber Security such as OSINT, Social Engineering, Distributed Denial of Service Attacks, Cloud Security, Insider Threats, Digital Forensics, Network Anomaly Detection and Malware mitigation.
He authored more than 100 publications in academic journals and conference, he chaired many workshops in IEEE well-known conference such as IEEE Service and NetSoft, he is a member of IEEE TCIIN Group and IEEE TCHS and currently he is co-chairing IEEE International Conference on Security and Resilience Series (IEEE CSR). He has co-edited two Cyber Security books, published by CRC Press on April 2021 and he is involving as Principal Investigator, leading University of Portsmouth research team, in European and local grants.
Further to his academic qualifications, he holds a series of professional certifications named EC-Council Certified Ethical Hacker (CEH), EC-Council Advance Penetration Testing (CAST611), ISACA Cobit 5 Foundation and a Cyberoam(Now acquired by Sophos) Certified Network and Security Professional (CCNSP), and he is an EC-Council accredited instructor providing professional certifications training on Cybersecurity and Penetration testing. It is worth mentioning, prior entering academia, he was in the industry, in which he has more than 10 years of experience, and he worked on various IT aspects and Cybersecurity.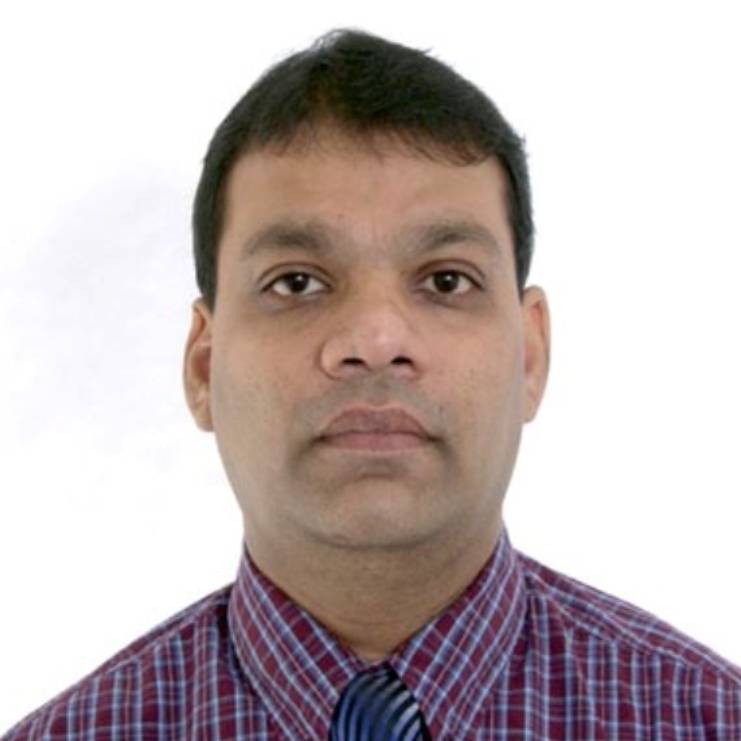 Derek Mohammed, Ph.D.
Professor, School of Computing, Artificial Intelligence, Robotics, and Data Science, Saint Leo University
Derek Mohammed holds the academic rank of full Professor in Cybersecurity, in the College of Computing, Artificial Intelligence, Robotics and Data Science at Saint Leo University. Dr. Mohammed is the founding Director of the Center for Cybersecurity Education at Saint Leo University. Dr. Mohammed has over twenty-five years of professional and academic experience in the information systems field. Dr. Mohammed holds several industry certifications, which include CISSP, CISA, CISM, and PMP. Dr. Mohammed is a reviewer for the Journal of Information Security: A Global Perspective. His research interest includes Cybersecurity, Network Security, and Cyber Risk and Compliance.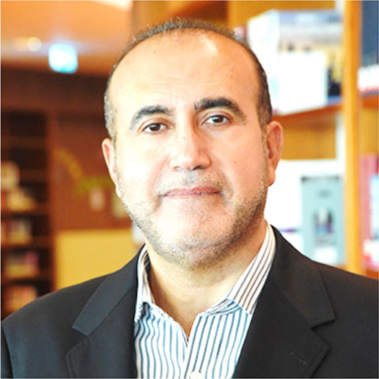 Jamal Al-Karaki, Ph.D.
Professor, College of Interdisciplinary Studies, Zayed University
Jamal Al-Karaki is currently a full professor at CIS, Zayed university. He has a rich University career in education, service, and research. He holds a PhD degree (with Distinction) in Computer Engineering from the Iowa State University, USA, with Research Excellence Award. He has a proven record of progressive responsibility including leadership positions as a college Dean, Director of IT, Co-Founder and Dept. Head at various institutes. He has a mixture of qualifications backed up with professional certifications. significant journey of experience with systematic mindset of an Engineer, visionary mindset of business evangelist, and achieving mindset of a project manager. He led the development of some national centers in cyber security as well as undergraduate and graduate computing programs. As an active researcher, he develops plans to advance the research agenda at CIS. He Published 100+ refereed technical articles in scholarly international journals and conference proceedings. He is a senior member of IEEE and Tau Beta Pi. He is a member of Mohammad Bin Rashid Academy for Scientists in UAE and recently listed among the top 2% highly cited researchers in his field worldwide. He has a notable experience in the design and implementation in quality assurance processes as a certified reviewer for CAA of UAE, and certified Pearson EDI verifier/assessor, and QM Certified Peer Reviewer. I adore working within a multi-cultural environment.